WHO WE ARE
ELEVATE THE MOMENT
We really do try to treat internet customers just like the people who walk into our shop. Everyone in our shop has a happy, "can do" attitude. When we get an email we actually read it and do our best to answer it appropriately. We hire people who know and like tennis. Our stringers are all USRSA Certified. We ship within a day.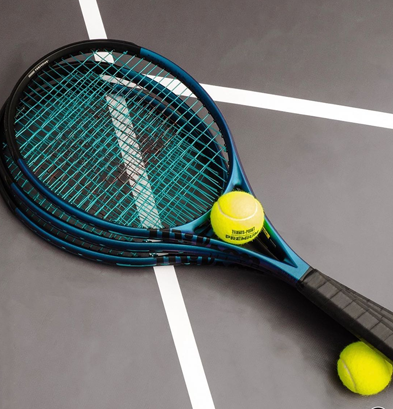 OUR STORY
FUN JUST GOT MORE EXPLOSIVE
Please look at the shop pictures. We have a real bricks-and-mortar shop in a nice strip mall in San Diego.
Please go to the Wilson, Head, Babolat, Yonex, etc web sites and check their dealer locaters for us in the 92131 zip code.
Please go to eBay and look at our ratings; we have been selling there for years and are at the rarefied level of over 13000 great ratings.
LOVE THIS PRODUCT!
It's nice to see a friendly business out there that does not treat it's customers like numbers.

Michael. – Verified Buyer

I received the tennis racquet. It was a pleasure doing business with you.
Thank you very much.

Pamela. – Verified Buyer

Just a quick note of thanks. You are amazingly professional and pleasurable to deal with a true example of what an internet store can be!

Nick, Australia – Verified Buyer

Thank you very much- I received my order right in time and appreciated the wonderful service. this is the second time that I have made a purchase from you and I am extremely pleased.

Marian – Verified Buyer

The racquets, which are very good, arrived on time as you quoted. Just a quick note to
thank you for your excellent service. I am a tennis coach . .

Bill, UK – Verified Buyer

Averil, I just wanted you to know that I received my racquet today and it is perfect.

Laura – Verified Buyer

Thanks for all your efforts for the return of my defective racquet...I will work with you again as the opportunity comes up.

Steve – Verified Buyer

I want to thank you for all the patience that you had with me in this process of my making my first internet purchase. I will contact you in the future...

Roni, Argentina – Verified Buyer

I have just received the racquet today. It was packed in an awesome way (note :we have our own boxes made up). I would like to thank you for your generous support and help and also for everything.

Ronny – Verified Buyer

Thank you for your wonderful service.

Bob – Verified Buyer

Just want you to know that I am sooo happy with the new frames that just arrived this AM!! I ordered them last Thursday and here they are on Wednesday in spite of the holiday. I can't thank you enough for the great service from you and your staff. I will tell everyone I play with to check you out.

Chris – Verified Buyer

It's things like this.. you sending me an email to update me... adding a thank you note in the purchase, timely delivery, etc... that set you apart from the other on-line businesses. This is the 3rd racquet I've ordered from you in the last few months. He was right to point me in your direction and I'll continue to be a customer of yours

Mark – Verified Buyer